Coming in 2016: Maserati Levante SUV to Walnut Creek Showroom
Excitement Builds at Maserati of Walnut Creek for the 2016 Maserati Levante
Maserati reveals the exterior form of the Levante, the first SUV in the brand's more than one hundred year history: the new model completes the existing range of saloon and sports cars, extending the offering together with the Quattroporte, Ghibli, GranTurismo and GranTurismo Covertible models
The design of the Levante features clear associations with the Maserati brand and its distinctive Italian character: the aggressive front introduces new, tapered headlights separated into two elements, with the upper headlight unit connected to the radiator grille. Maserati's design signature is clearly visible on the sides: the three iconic air vents on the front wings, the trapezoidal C-pillar with the "Saetta" logo and the large, frameless door windows. The rear is dominated by the very tapered back window and streamlined shape, both typical of a high-performance sports car
At a technical level, the Levante's chassis is designed to combine the outstanding on-road performance typical of every Maserati with unrivalled handling even on very low-grip surfaces and an excellent off-road performance and ride. The new SUV boasts a high level of content as standard, with all versions featuring: sophisticated electronic suspension with controlled damping and air springs, which can be set on several levels, "Q4" intelligent all-wheel drive and 8-speed automatic transmission specially calibrated for the brand's new SUV.
When it comes to power units, the Levante is equipped with both petrol and diesel engines that are all Euro6-compliant.
The Maserati Levante is built at the Mirafiori plant in Turin. The first cars have already come off the assembly line with the launch planned for this spring in Europe, to be followed by the rest of the world later this year.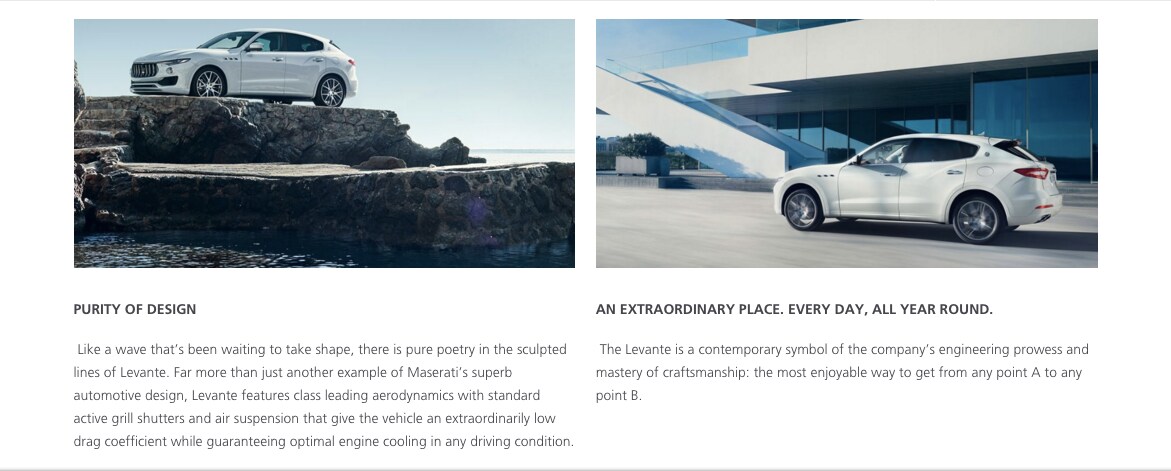 Powerful Performance at Every Level
The Maserati Levante midsize crossover SUV, when it's finally released into the wild lands of California, will strut with Maserati's 410-horsepower 3.0-liter twin-turbo V6 engine. A powerful, 530-horsepower 3.8-liter twin-turbo V8 will be available soon after. By 2018, Maserati hopes to also offers diesel engine options on the Maserati Levante, but only time will tell.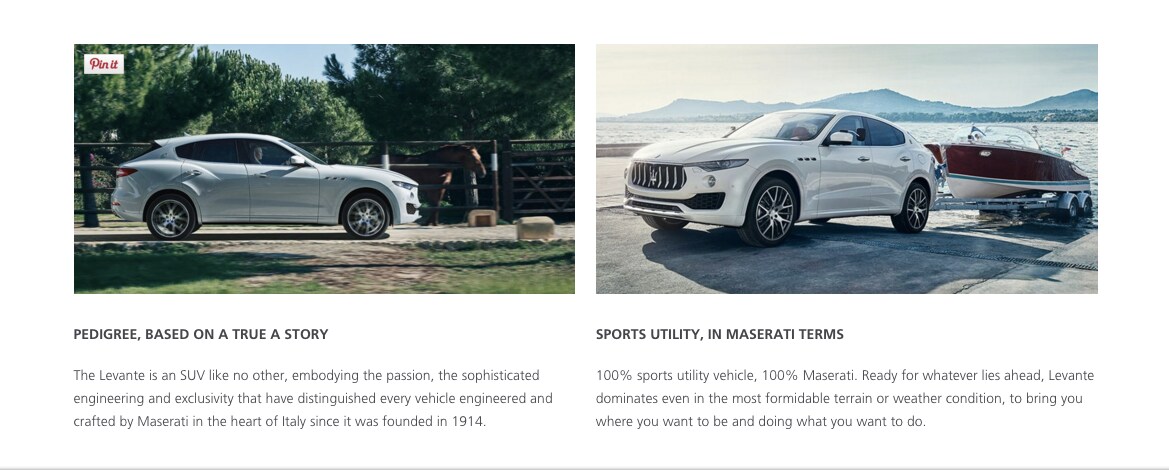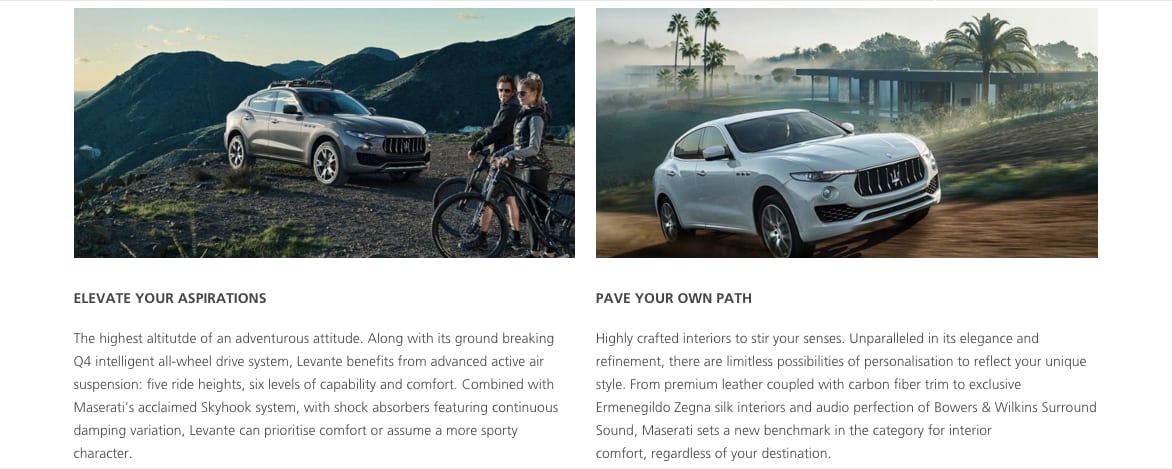 Order Yours Today, at Maserati of Walnut Creek
Contact Maserati of Walnut Creek today, online or at 925-444-200, to learn more about the trident brand's first crossover SUV offering or to pre-order yours.
This Maserati is set to go where no luxury crossover SUV has gone before.